Building Inspector's Office
---
Hours: 7:30 AM to 4:30 PM Monday - Friday
Address: 2400 Post Road, Plover, WI 54467
Phone: (715) 345-5312
Building Inspectors: 
Eric Krug - [email protected]
Ethan Meddaugh - [email protected]
The Village of Whiting has contracted with the Village of Plover to provide Building Inspection services.  For your convenience, please use the "Online Permit Application" button below to start your permit process.  Questions can be directed to either Eric or Ethan (contact information above).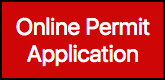 Links and Forms
---